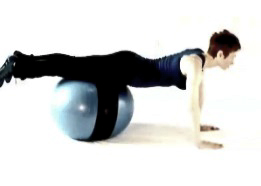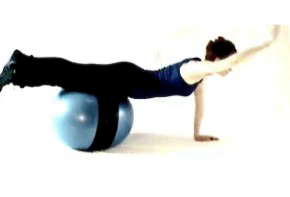 L

ie f

ace down with chest on the ball.

Take your hands and walk forward allowing the ball to roll under your body until  your legs  are supported by the ball .

Closer to the feet - harder exercise .

Start position: With arms fully extended, place your hands slightly wider than shoulder width, fingers pointing straight ahead, and aligned at the nipple line.

Tighten abs, activate glutes

Extend one arm forward Keeping it  straight

Maintain a flat back and do not allow your hips to sag toward the ground 

When your arm is parallel to the floor return to the starting position.

Focus on slow, controlled movement – don't cheat yourself by using momentum

Repeat 12 times with each side.