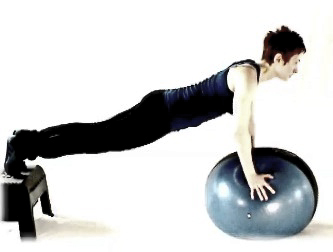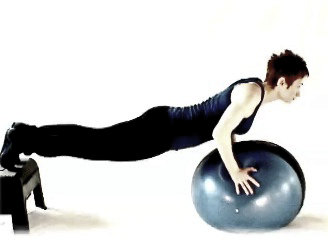 Lie face down on a ball with hands palm down, fingers pointing straight ahead, and aligned at the nipple line.

Place hands slightly wider than shoulder width

Start position: Extend your arms and place feet at hip width with toes positioned onto a secure bench or chair.

Lower your body (legs, hips, trunk, and head).

Return to the start position by extending at the elbows and pushing the body up.

Remember to keep the head and trunk stabilized in a neutral position by contracting your abs .

Repeat 12 reps .