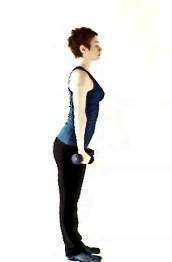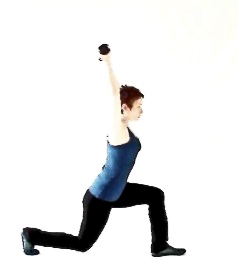 S

tand with feet shoulder width apart and hips in neutral position with db in your hands

Lift chest, shoulders back, and tuck chin

Tighten abs, activate glutes

Stabilize

Step backward with one foot 2-3 feet and lower back knee, forming a 90° bend at the front hip and knee.

While lunging backwards lift your arms forward and up keeping the elbow semi-straight.

Pushing off front heel, raise to starting position.

Complete 12 reps before repeating with opposite leg.