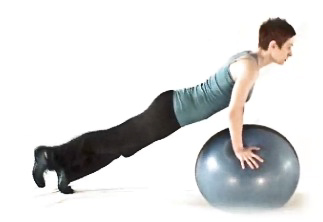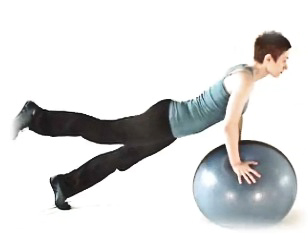 Start by forming a parallel plank position with both feet on the ground and your hands on top of the stability ball.

Holding this parallel position raise one leg off the ground maintaining the plank position.

Do 10-12 times and repeat with other leg.

Maintain a flat back and do not allow your hips to sag toward the ground

Keep abs, glutes tight, and your hips level with the rest of your body.