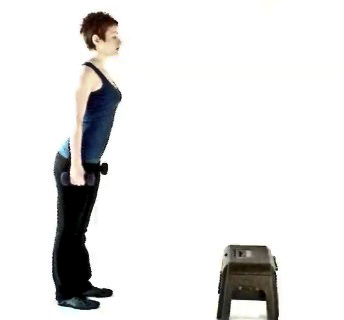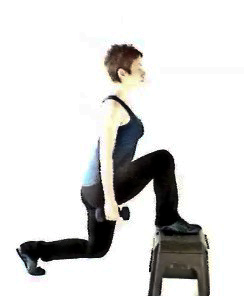 Stand in front of of a box, platform or step ( between 10 and 18 inches high)

Lift chest, shoulders back and tuck chin

Hold dumbbells to your sides

Tighten abs, activate glutes

Step forward and up onto the box with one leg , knee directly over the toes lower back knee.

DO NOT allow front knee to extend past the big toe to prevent injury.

Push through front heel and stand upright, returning lifted leg to the ground

Repeat 12 reps

Switch sides and repeat with opposite leg.

Be sure not to raise front heel from box while step down.