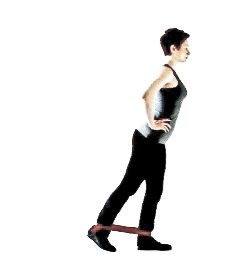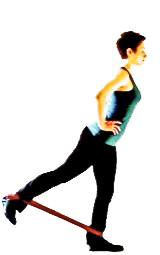 Start by placing an ankle band around your ankles.

Stand with hips in neutral position

Chest out, shoulders back and head straight forward

Draw abs in, activate glutes

Raise your leg back until there is good resistance and you are still able to keep your hips level.

Keep your knee locked and raise your leg from the hip and butt

Return to the starting position and repeat for 15 times

Complete the same repetitions on the other side

.