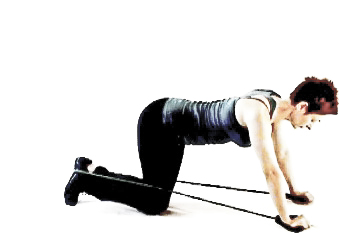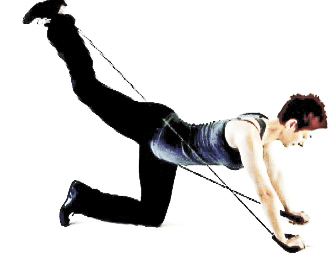 Start in a four point position with your hands and knees on the ground.

Grab handles and place the middle of the tube on one foot

Proceed to kick your leg back and up until you reach full extension.

Squeeze your glute muscle while performing this movement.

Think about touching celling with your heel.

Repeat 12 reps with each leg.