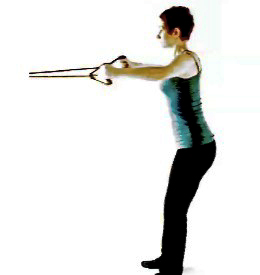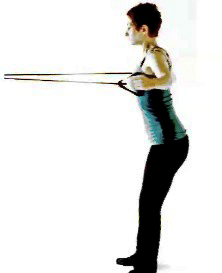 Stand with feet shoulder width apart and hips in neutral position

Lift chest, shoulders back, and tuck chin

Draw abs in, activate glutes, weight on the heels

Secure tube the at chest height.

Start position: Extend arms out in front at shoulder height and grasp each handle with a neutral grip (palms facing each other).

With elbows slightly bent pull arms back by squeezing shoulders blades together.

return to start position and repeat 12 times

Remember to keep back and head straight - hyperextension, flexion, or trunk rotation may cause injury.