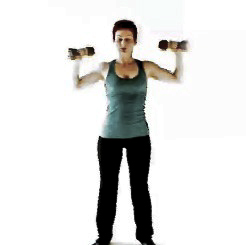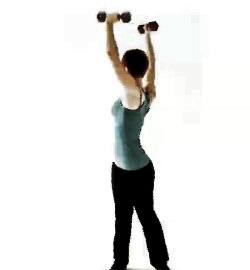 Stand with feet shoulder width apart and hips in neutral position

Chest out, shoulders back, and head straight forward.

Tighten abs, contract glutes

Position dumbbells at ear level with an overhand grip, palms facing forward, keeping elbows bent at a 90 degree angle

Press the dumbbels up above your head and simultaneously twist your trunk.

Return to the starting position repeat 12 times

And then proceed to the opposite direction.

Keep your feet planted and stationary the entire time.