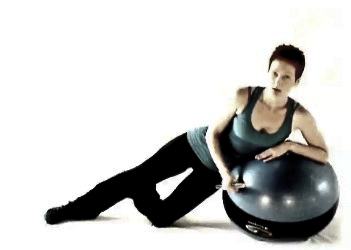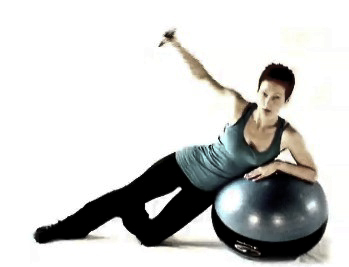 Lie on your side on a ball and hold a dumbell with your outside hand.

Face your palm down towards the ball and slowly raise your elbow up at a 45 degree angle keeping your elbow bent

Return to the starting position following the same motion and repeat for 12 repetitions.

Repeat with the other arm.